Written by Anthony Cornelius
| | |
| --- | --- |
| | Brisbane's Worst Ever Duststorm! |
This has probably been the most severe duststorm in Australian recent history - it's rare we have dust here in Brisbane, let alone like this!
I had to duck into my dad's office in the morning, this was the view leaving the office...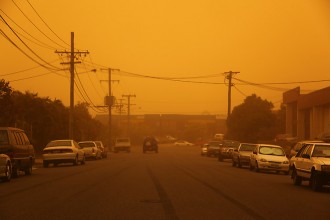 I then headed towards the city - the view on the M3...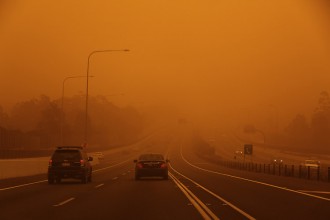 And then this was in the city...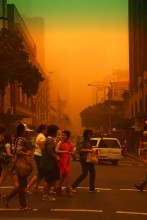 But it was just after that the dust became very red and very dark...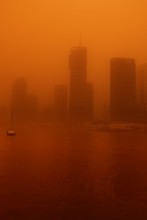 And here's a before and after shot (ie the before shot was taken 1.5 weeks at Riverfire, then went to the same spot today!)