Written by Anthony Cornelius
| | |
| --- | --- |
| | The day started early with a rapidly rotating wall cloud near Caboolture.  The storms then collected into a line and moved northwards through the Wide Bay region giving a great guster! |
The day started early with virtually no cap.  So we headed out by 10:30am and pushed northwards.  We intercepted a rapidly developing cell near Caboolture just ahead of the southerly change.  Initially it was quite ordinary looking.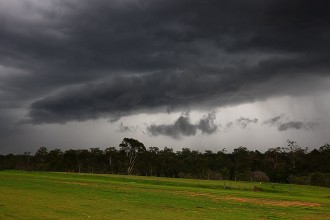 But it soon looked much more menacing!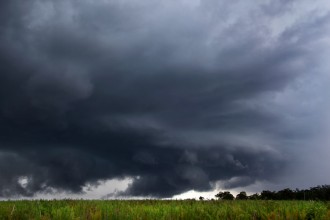 However the weak cap meant some showers developed in front of it, causing the storm to weaken.  Storms all began to collect together just north of there so we pushed up through the Sunshine Coast and eventually Gympie.  Finally things organised into a solid squall line, which gave us a long chase of many hours ahead of the line!  Below are some of the photos.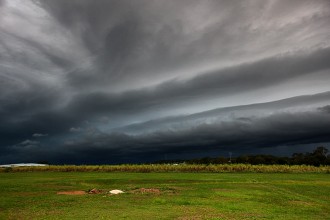 The last image was taken in Hervey Bay - just as the line began to weaken prior to moving out to sea at 7pm.  A very long day but definitely worth it!!!